Description
Illustrate a variety of professions and jobs with this 50 Labor Day Icons – they are all ready to use in your design presentations. You can also use them in any project related to working, jobs and hiring, offline and online.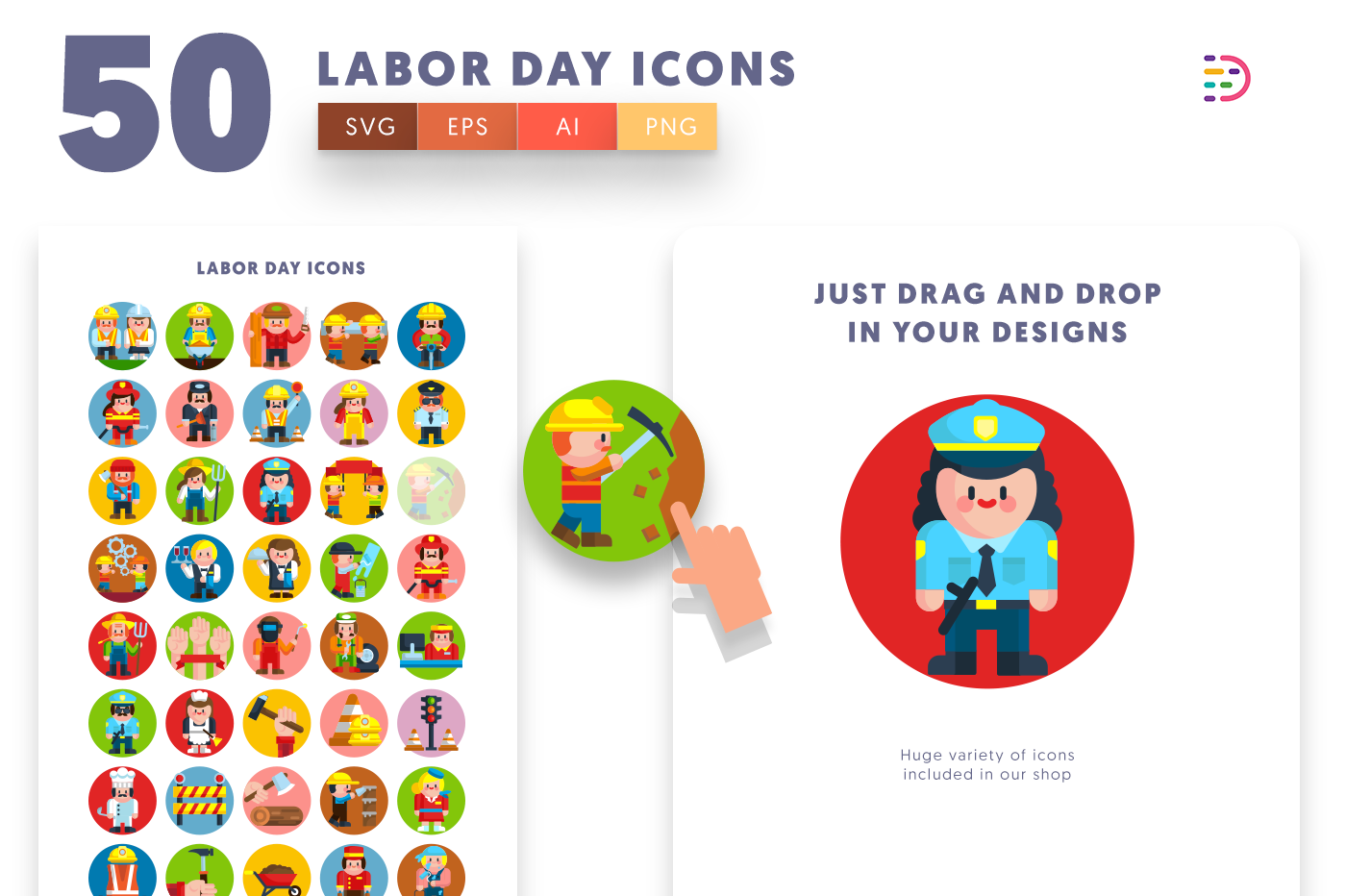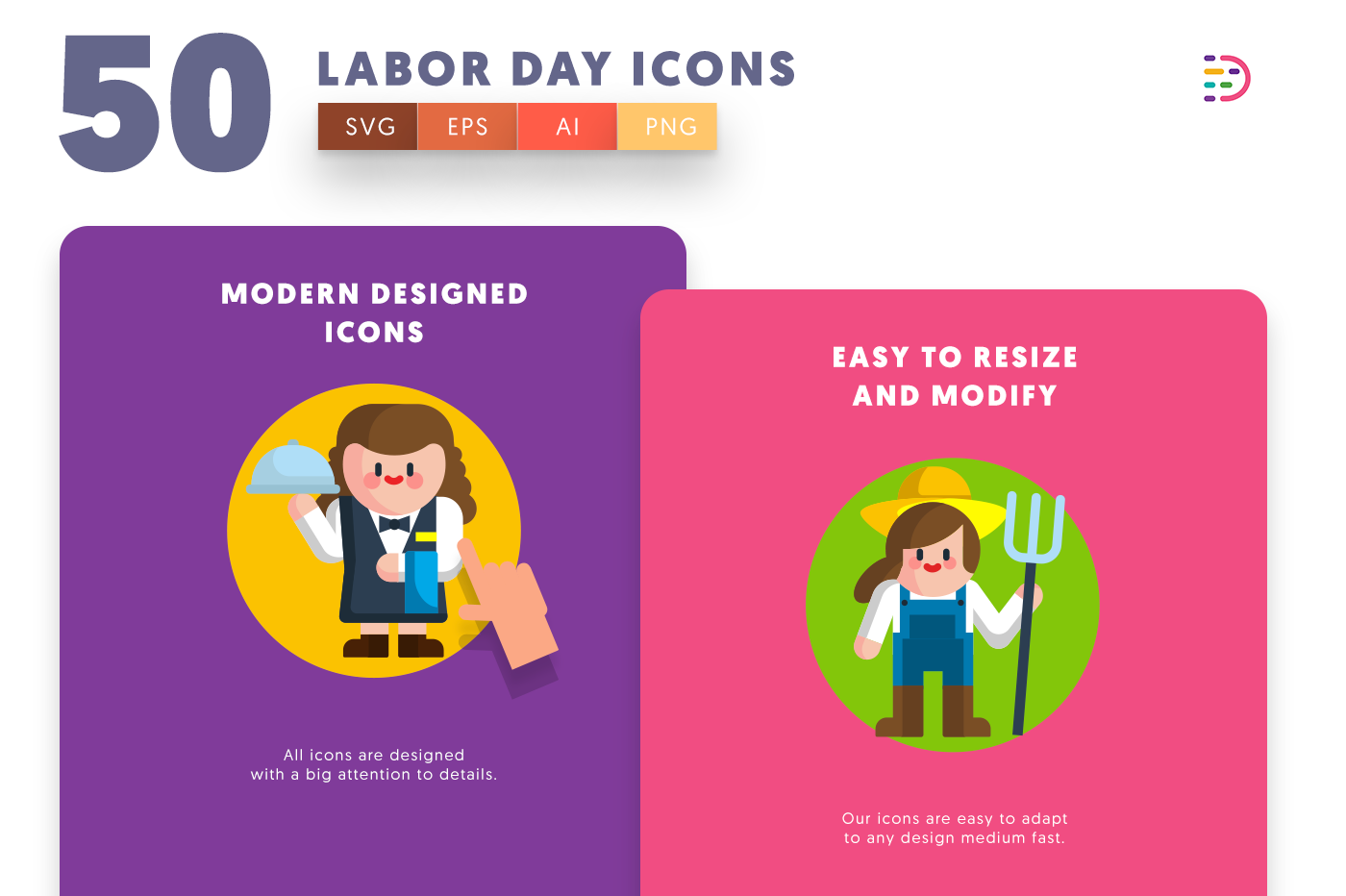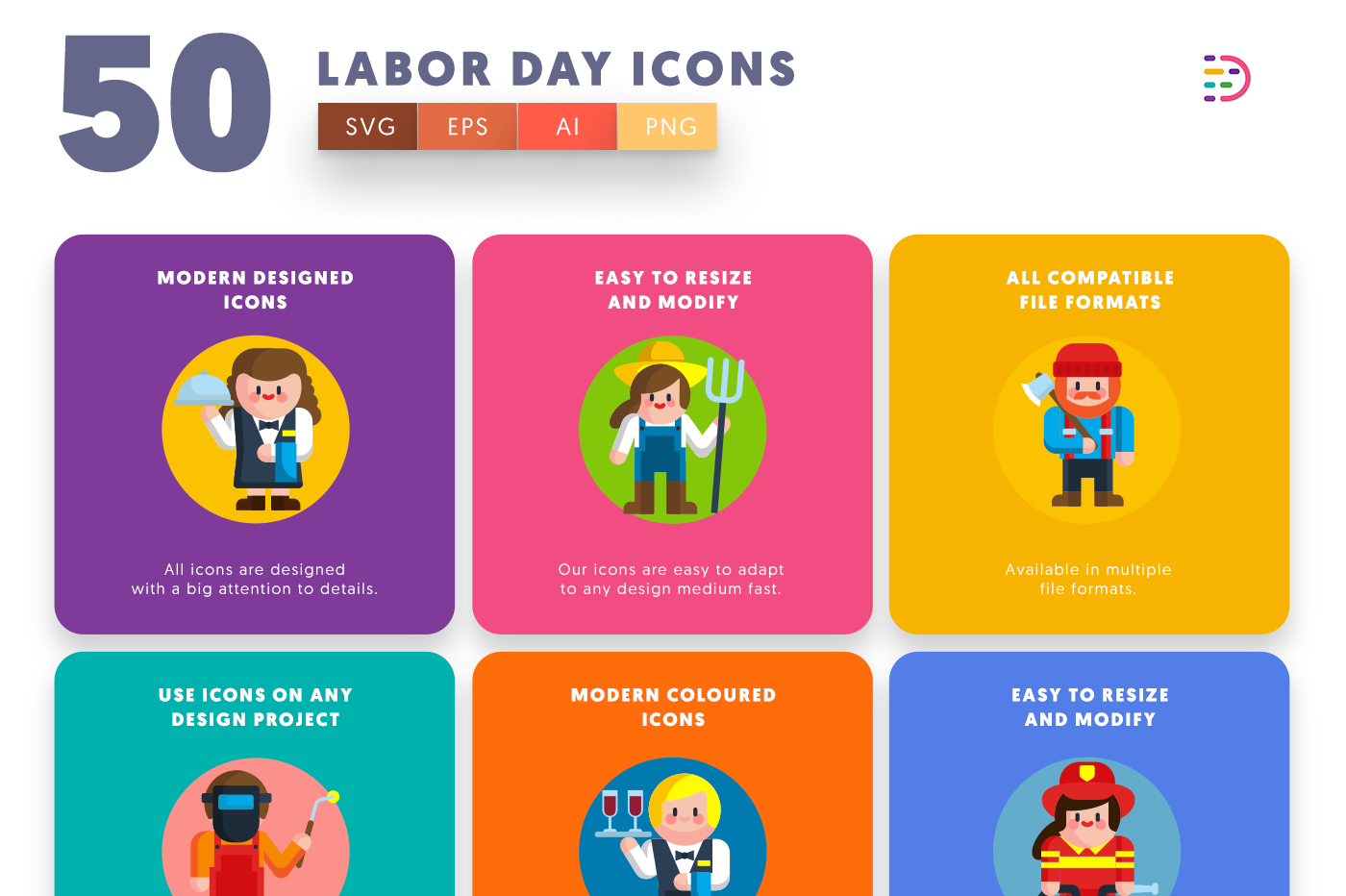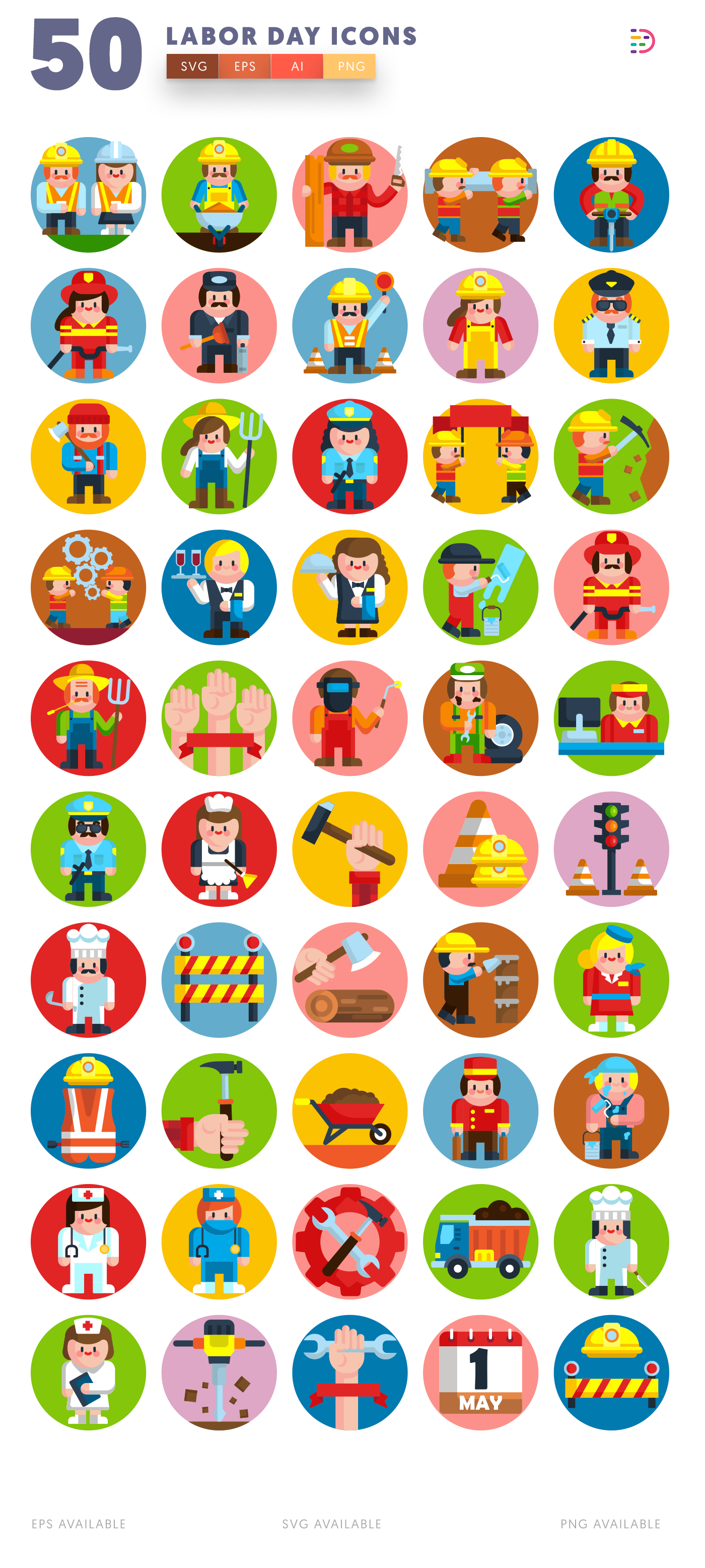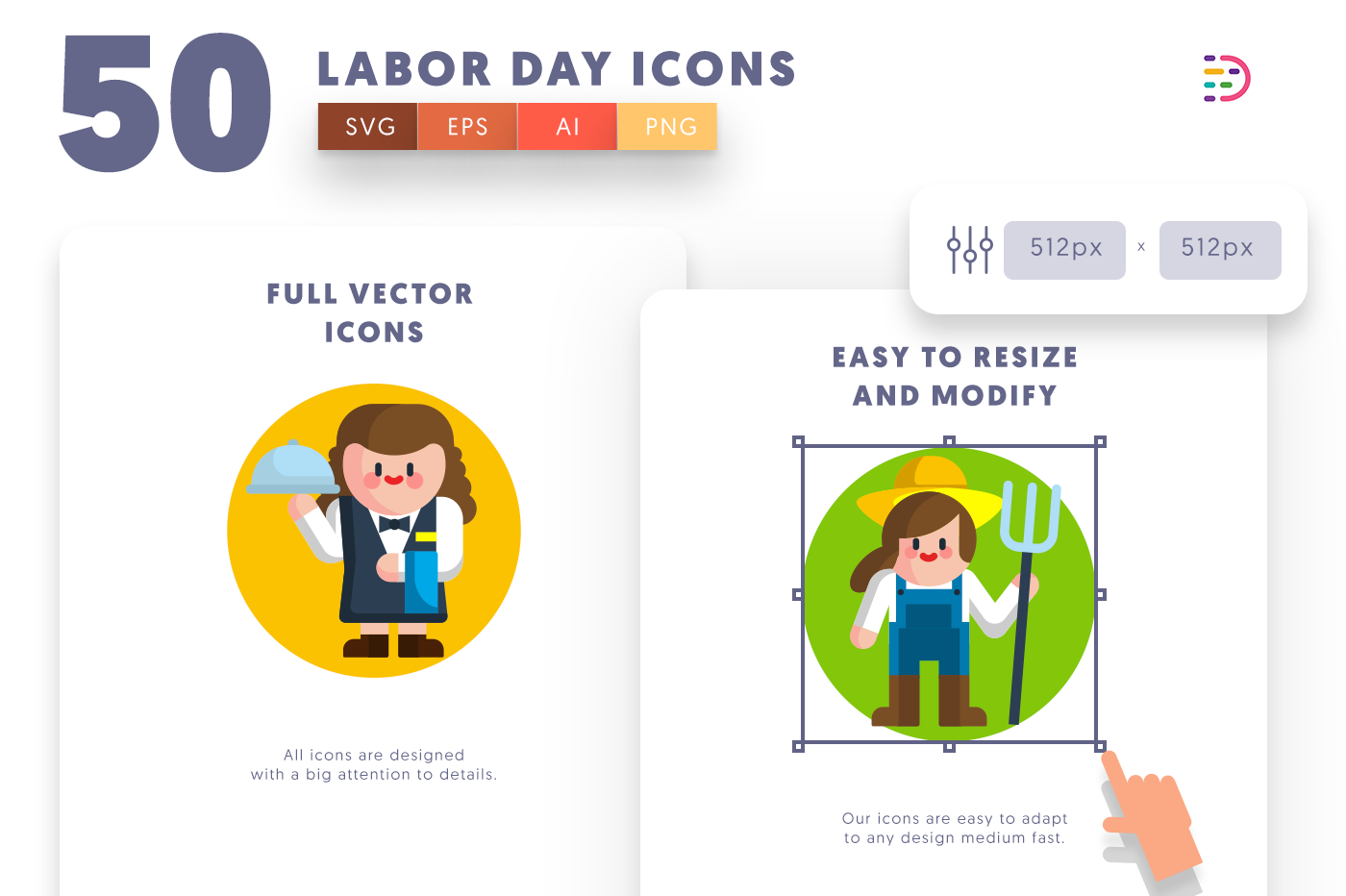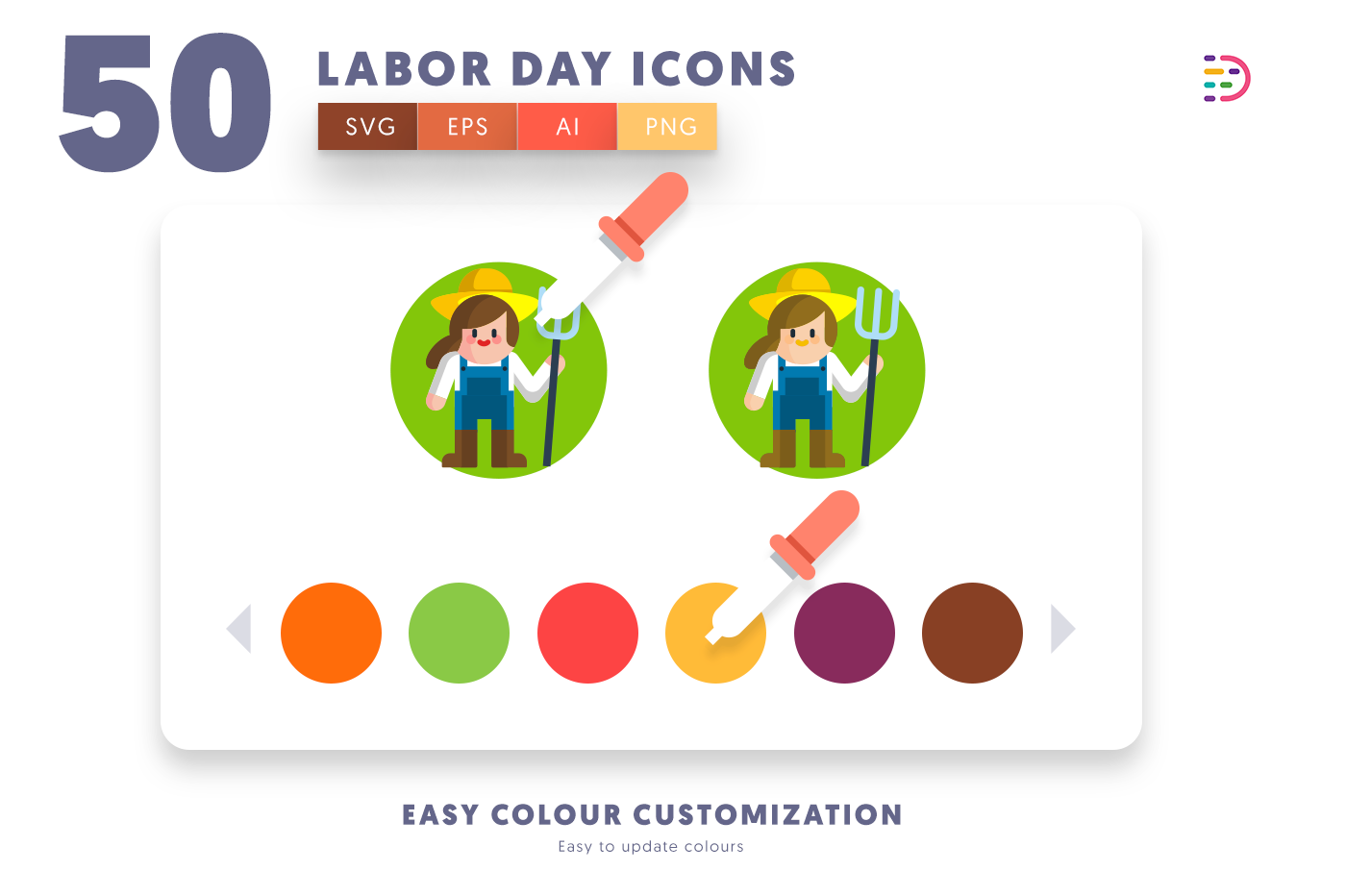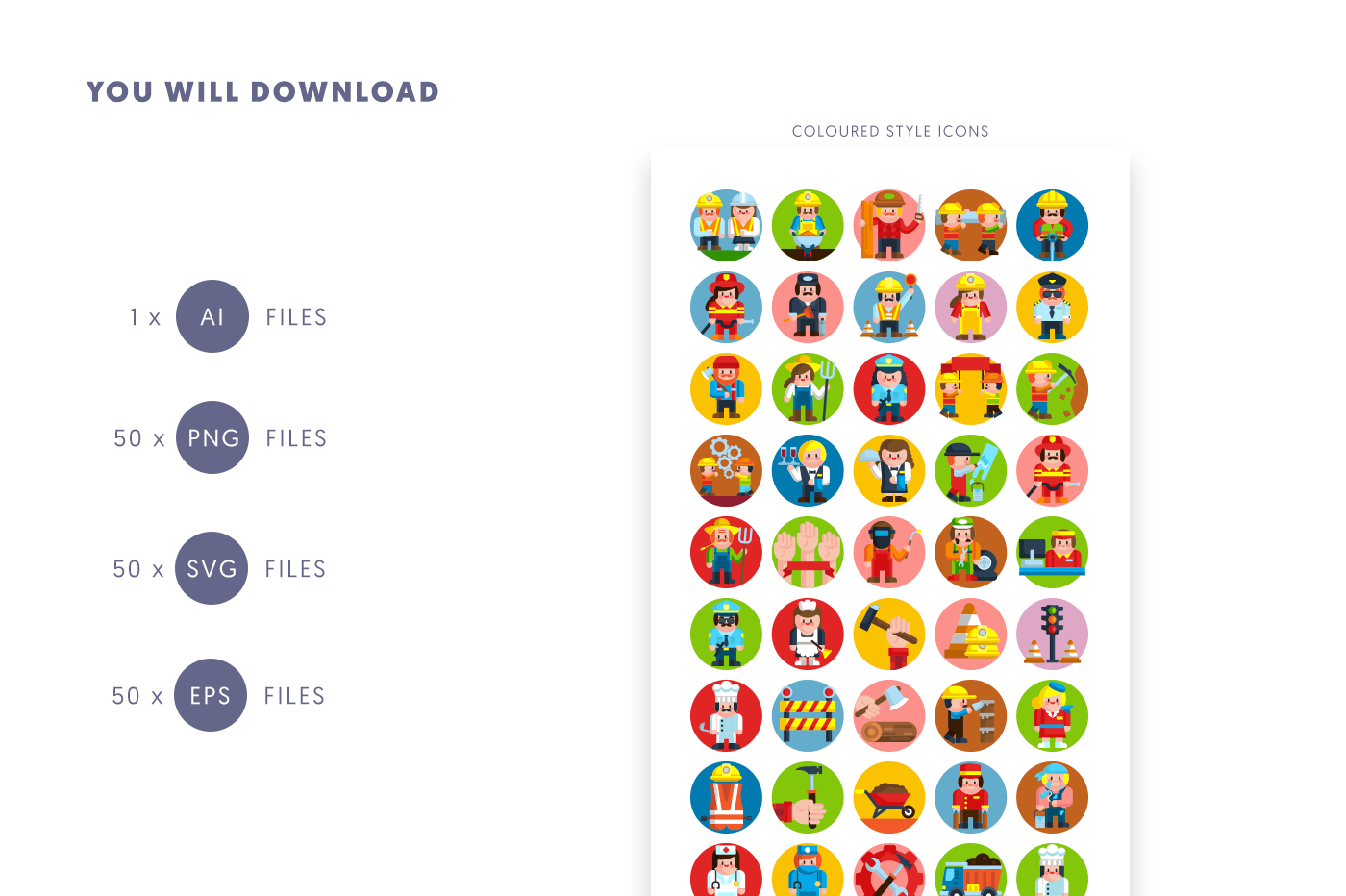 You will download the labor day icons set:
– 1 Ai file easy to customize in Illustrator
– you will be able to change text, color, size (Suitable for printing and all image programs).
– 1 EPS file easy to customize in any design program.
– 1 SVG file easy open in Sketch, Inkscape or any other vector editing program.
– 512 x 512 px icons easy to resize and adapt to your designs
– EPS, 50 individual files Labor day icons
– SVG, 50 individual files Labor day icons
– PNG, 50 individual files Labor day icons
---
Icons included in this 50 Labor Day Icons Pack:
Celebrate, hammer, patriotism, flat, safety, helmet, builder, construction, architecture, drill, gear, usa.
---
Why Download from our store?
We guarantee you'll be completely satisfied with this pack. It is our pleasure to make sure that everything is perfect and our set meets your criteria. What do we do to make sure of this? Well, our commitment to quality ensures you get the best you possibly can, every time. Whether you're trying to impress a client or attract more views, you can be sure you'll get the job done. Moreover, our work is appreciated because of its uniqueness, the creative ideas, and the way we implement them.
In addition to all of this, all our icons are 100% vector, so you could freely customize and scale the icons.
—
As a result of our hard work, here are some Real Customer Reviews: ⭐ ⭐ ⭐ ⭐ ⭐
"Beautifully done and all so useful! Thank you very much :)"
As shown above, Dighital has so many things to offer. In other words,  we are the ones you are looking for. Looking for more icons? You can check out some of our new icons at our graphics store!
https://www.dighital.com
Want custom icons designs?
Send us a request
https://dighital.com/custom-icon-designs/
What do you think about this icon set? Your likes & comments are highly appreciated 😉