Description
This medical icon set contains 50 flat icons that represent medical equipment, anatomy parts, drugs, pill, patients, doctors, lab results and medical prescription. We offer top notch flat design medical icons custom made medical icon set that includes medical objects of different sizes. Moreover, these medical icons are created in flat style and they are also well designed and very well organised. All the icons are created in .SVG, Al and EPS format and all other formats are available on request.
Our medical icons are carefully designed and will make your applications appear great. These icons are suitable and perfect for specialized clinical and dental software applications, websites, mobile application, commercial projects, e-stores, advertising, blogs, videos, presentations, computer games and many other applications.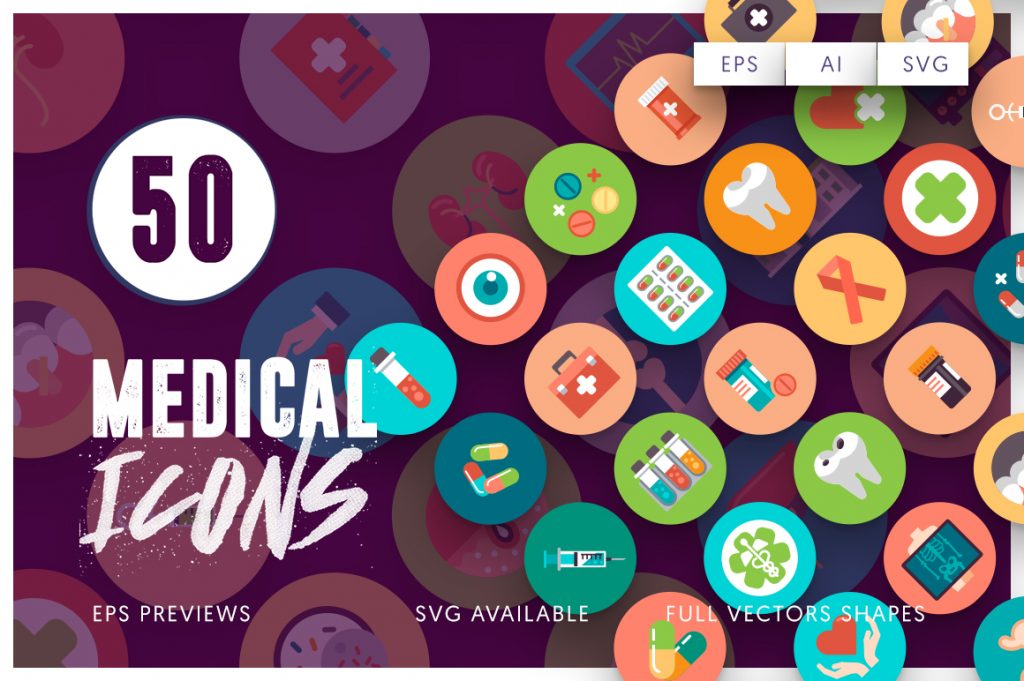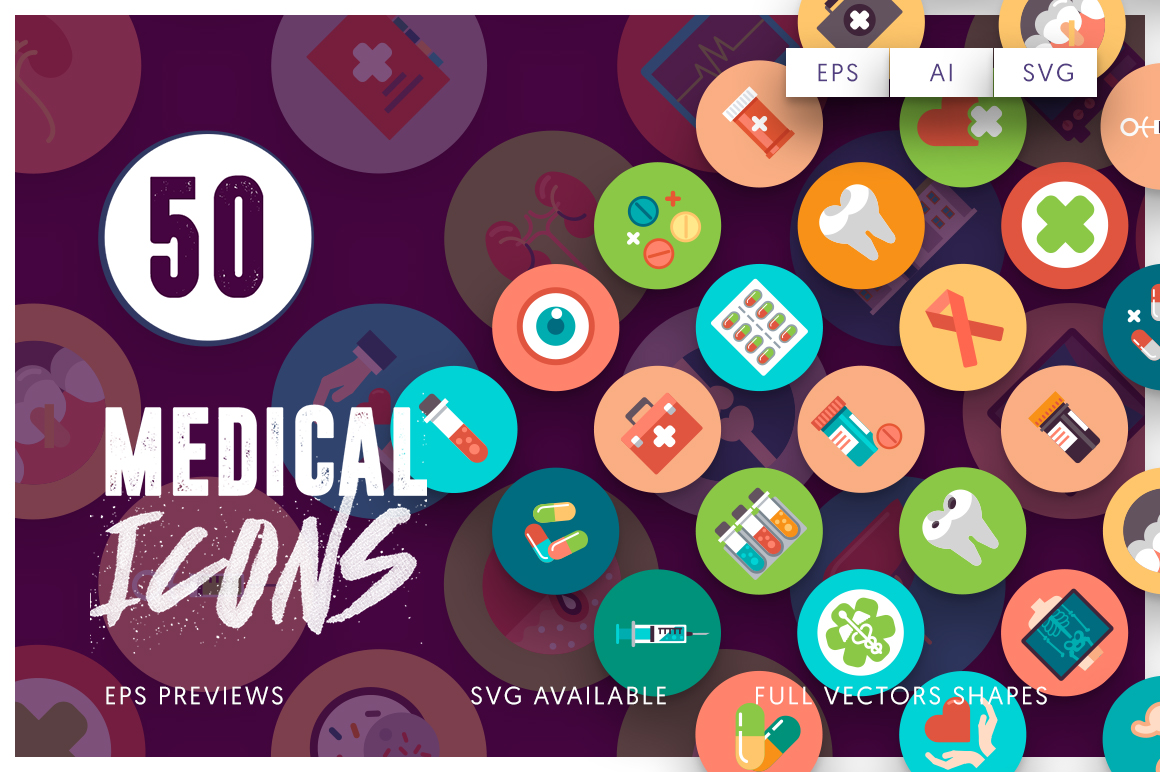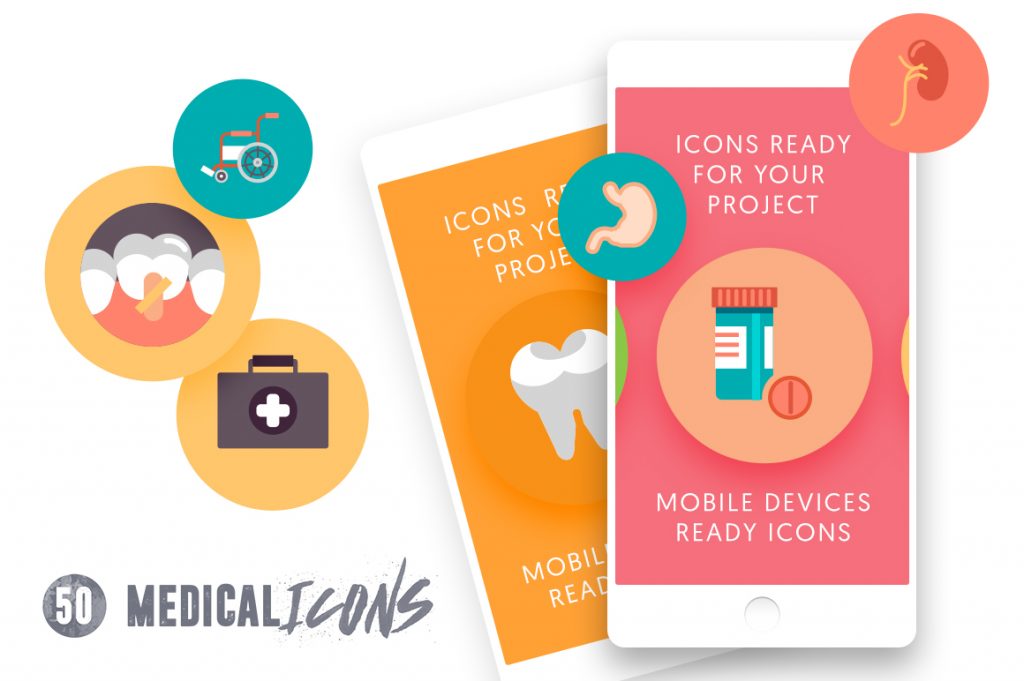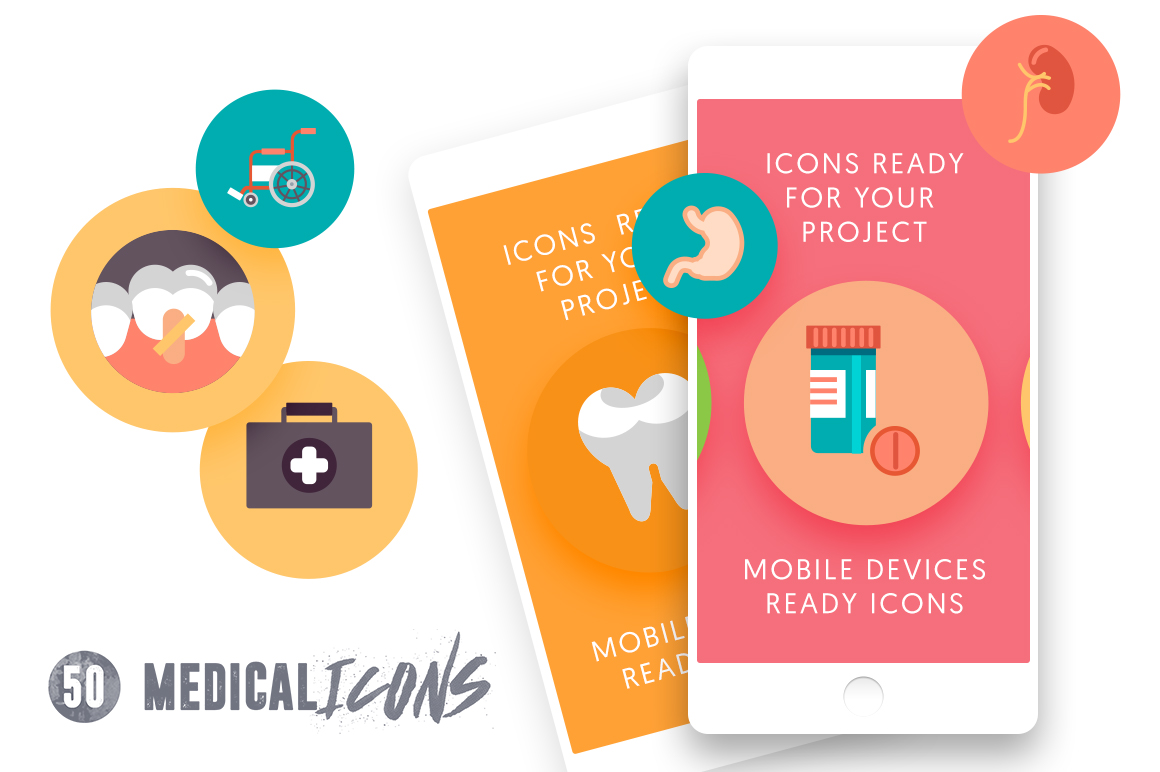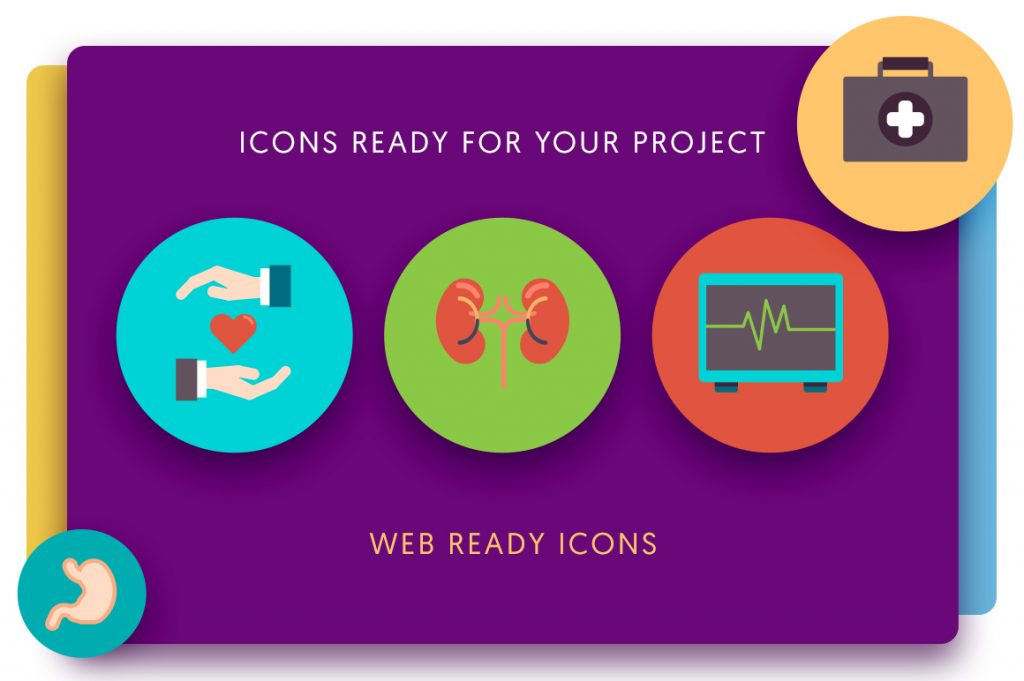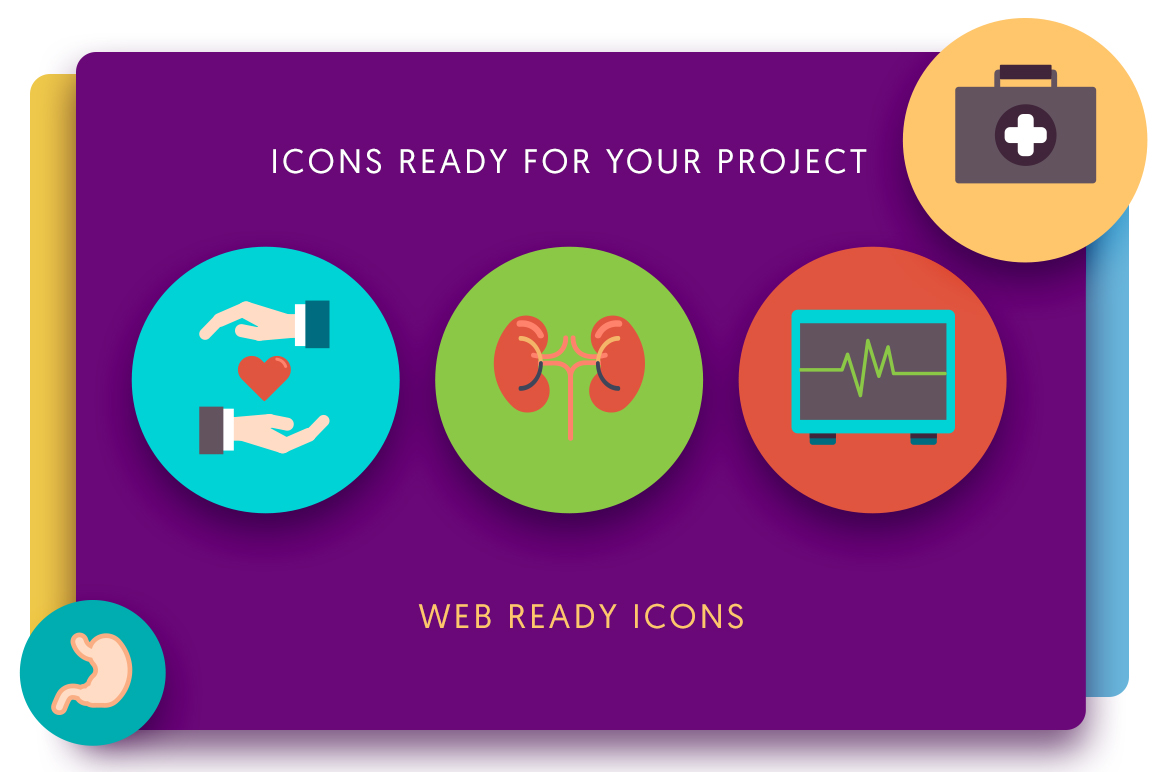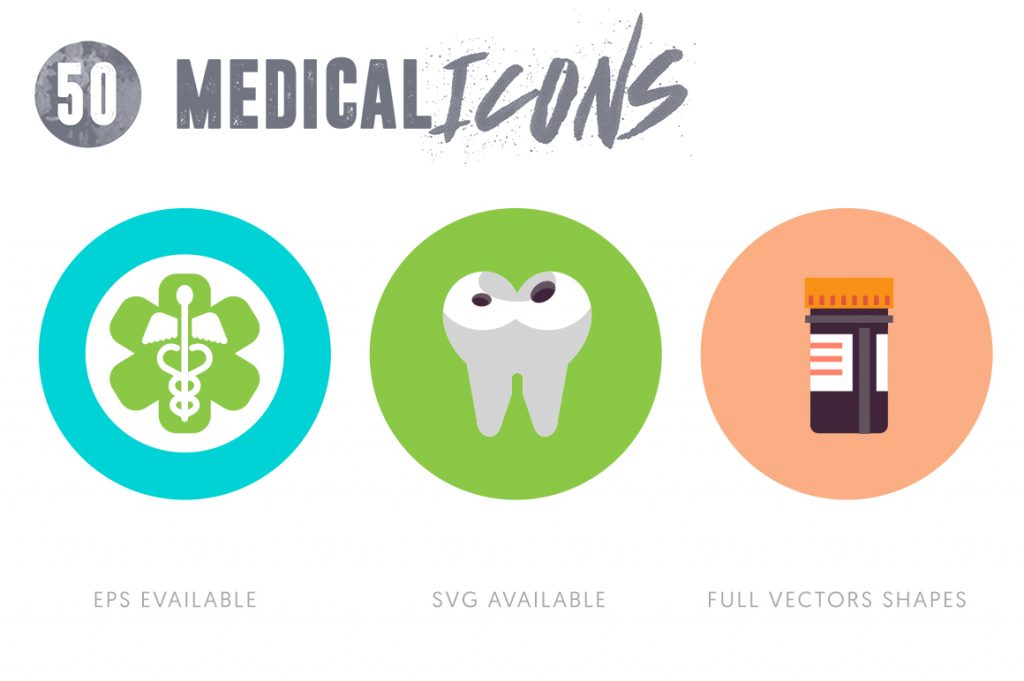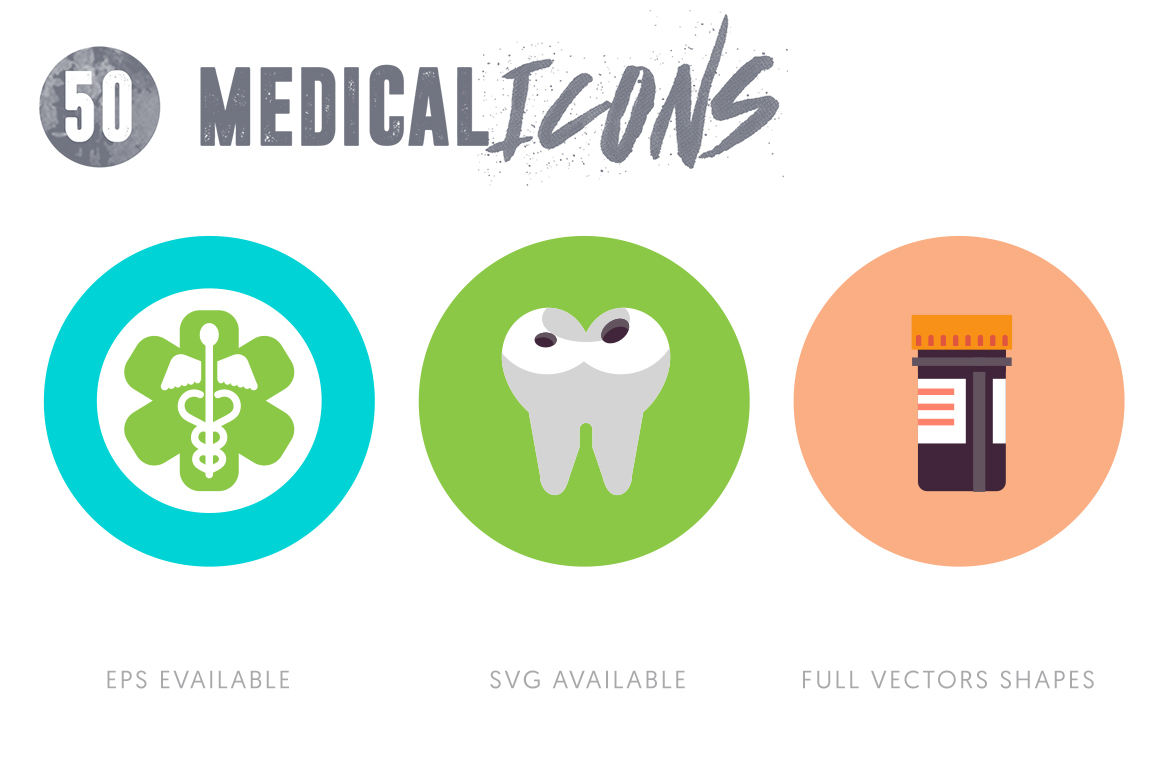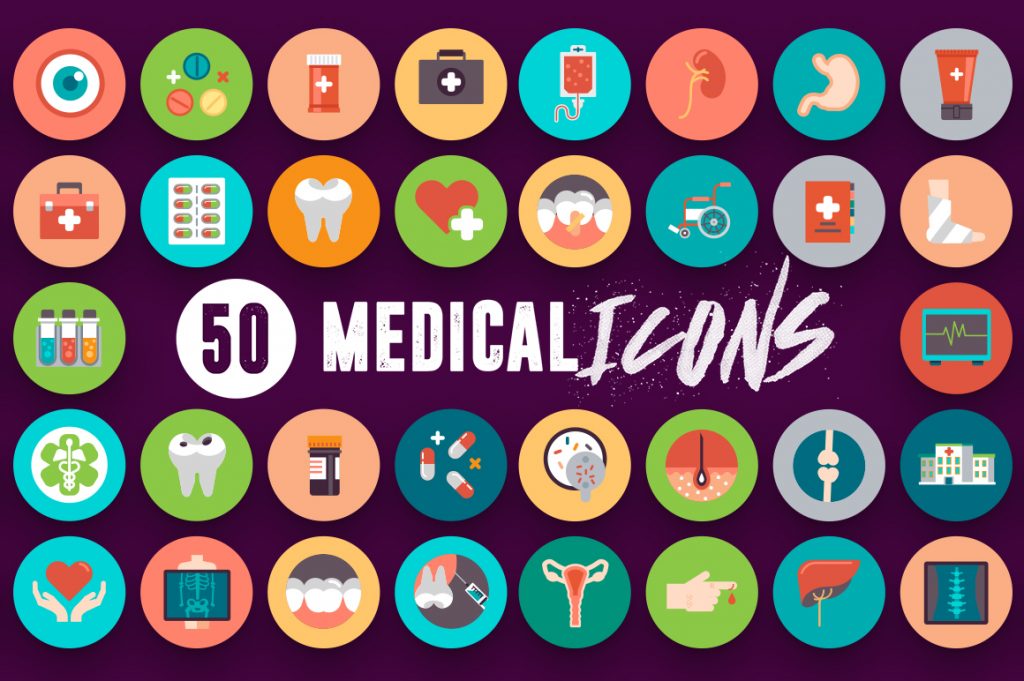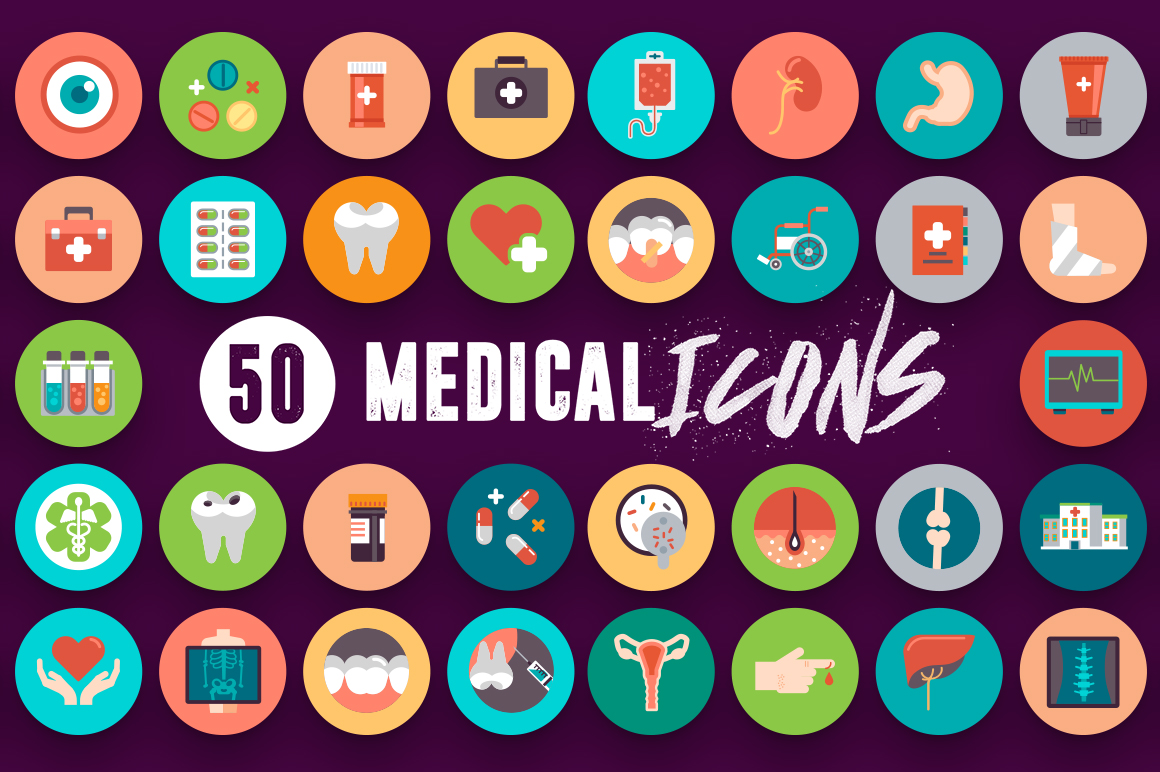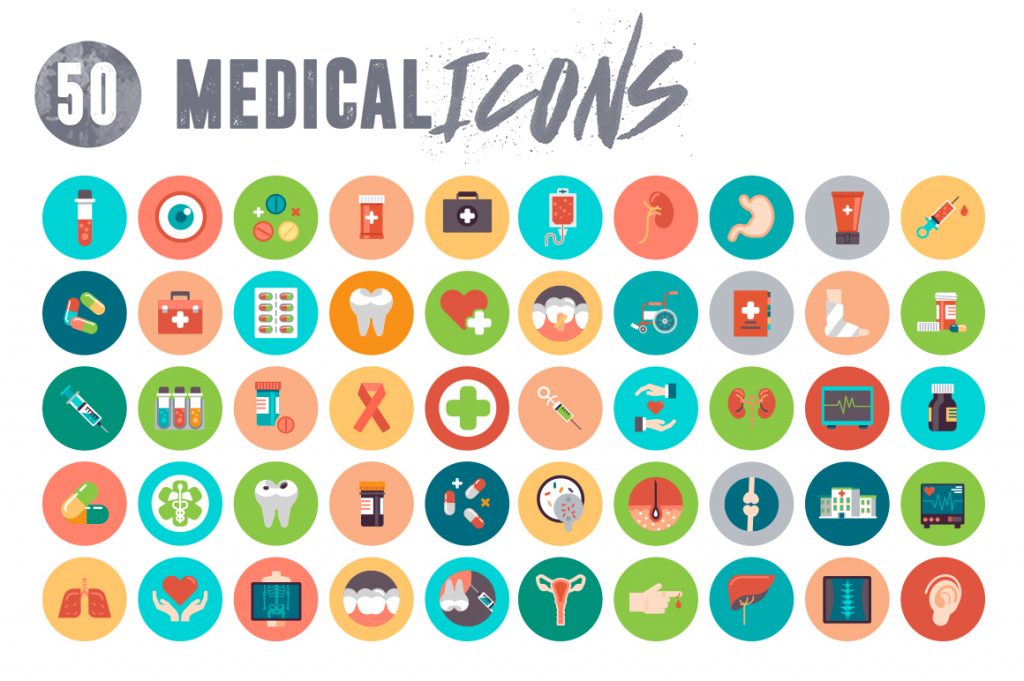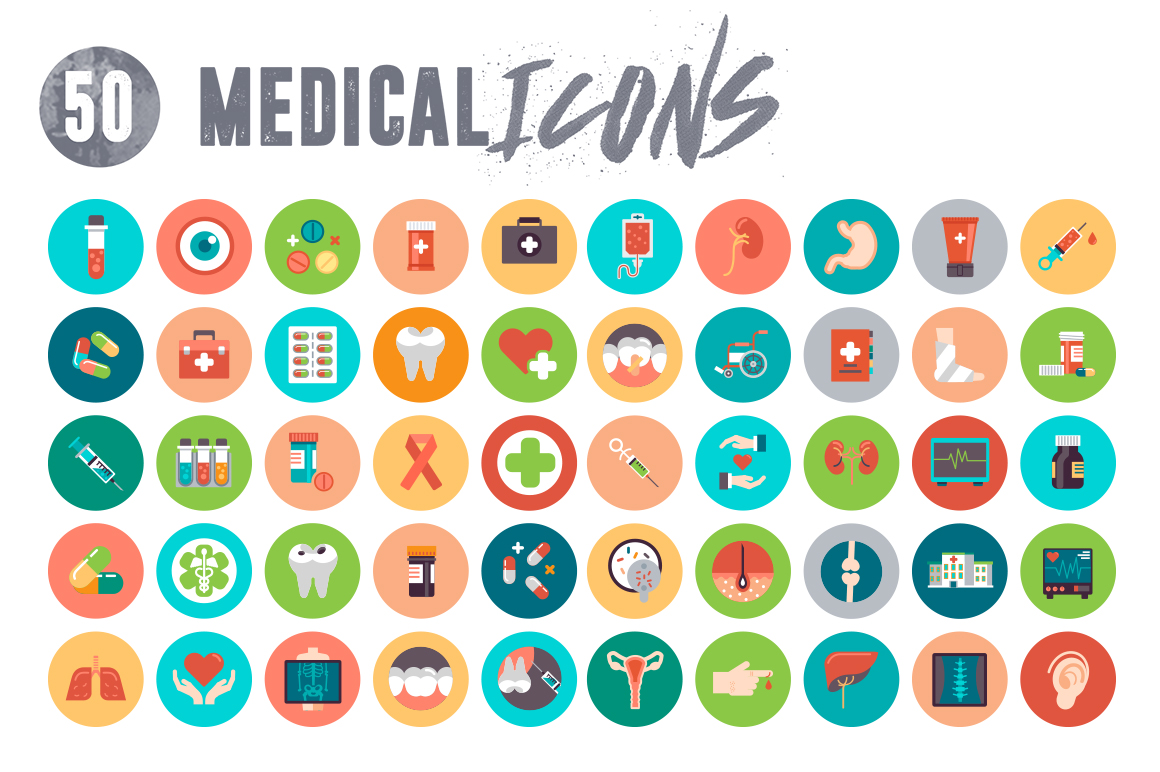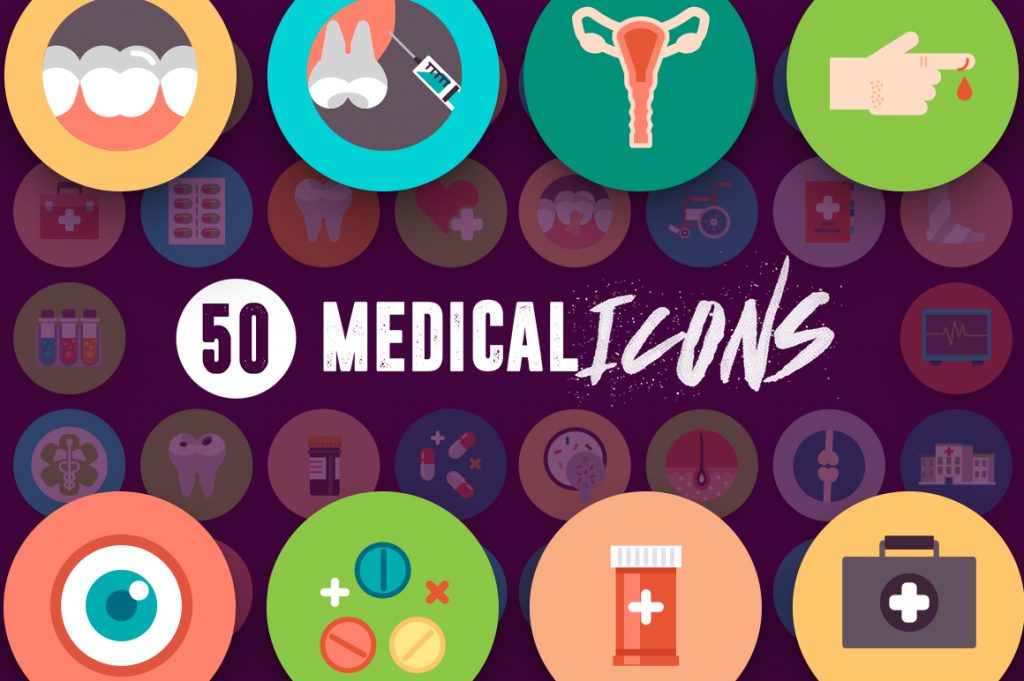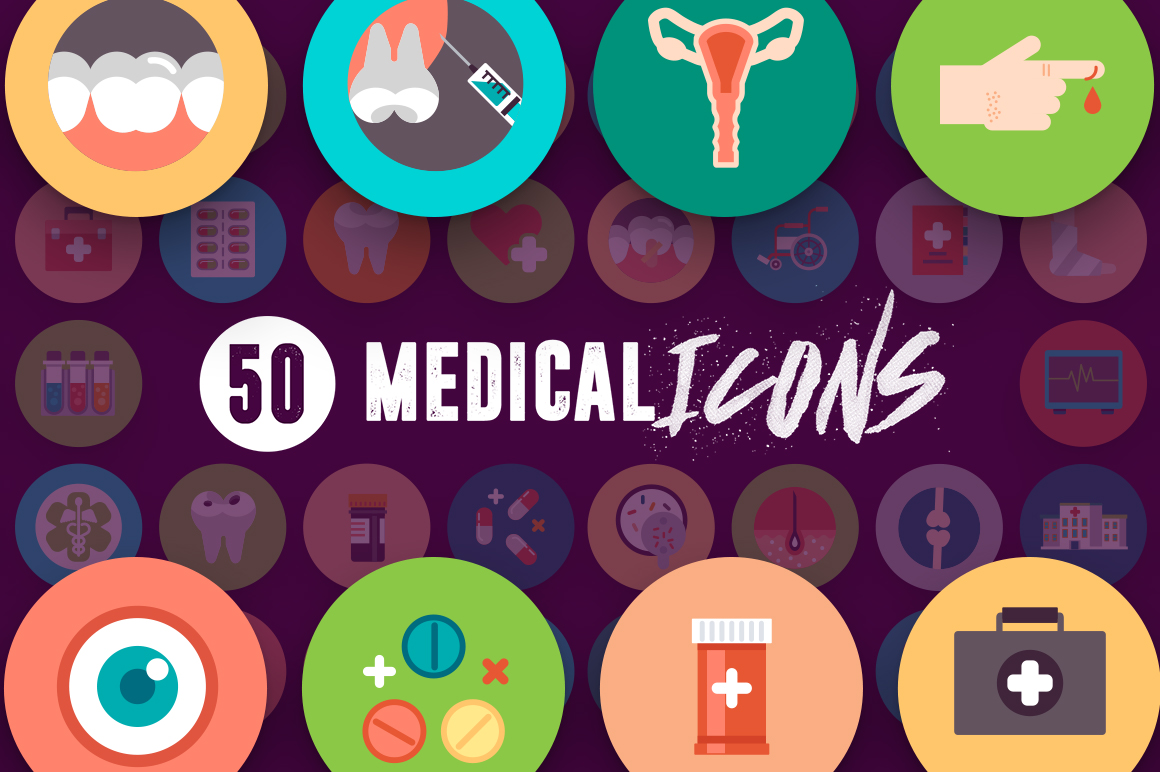 ---
You will download:
– 1 Ai file easy to customize in Illustrator
– you will be able to change text, color, size (Suitable for printing and all image programs).
– 1 EPS file easy to customize in any design program.
– 1 SVG file easy open in Sketch, Inkscape or any other vector editing program.
– 512 x 512 px icons easy to resize and adapt to your designs
– 50 EPS files separate icons
– 50 SVG files separate icons
– 50 PNG files separate icons
---
50 Medical Icons set includes:
Syringe Icon, Eye Icon, Microscope Icon, Drugs Icon, Pencil Icon, Surgeon Icon, Cardiogram Icon, Paramedic Icon, Pill Icon, DNA Icon, Doctor Icon, Tablets Icon, Magnifying glass Icon, Microscope Icon, First Aid Kit Icon, Stethoscope Icon, Brain Icon, Antibiotic Icon, Hospital Icon, Blood test Icon, Stethoscope Icon, Band Aid Icon, Tooth Icon, Hospital Icon, Medicine Icon, Lungs Icon, Report Icon, Ambulance Icon, Cancer Ribbon Icon, Physics Icon, Medical results Icon, Dentist icon, Hospital Bed Icon, Emergency kit Icon, Drip Icon, X-ray Icon
---
Why Download from our store?
We guarantee you'll be completely satisfied with this pack.
Our commitment to quality ensures you get the best you possibly can, every time. Whether you're trying to impress a client or attract more views, you can be sure you'll get the job done.
All our icons are 100% vector, so you could freely customize and scale the icons.
—
Real Customer Reviews: ⭐ ⭐ ⭐ ⭐ ⭐
"Beautifully done and all so useful! Thank you very much :)"
Looking for more icons? You can check out some of our new icons at our graphics store!
https://creativemarket.com/Dighital
Want custom icons designs?
Send us a request
https://dighital.com/custom-icon-designs/
What do you think about this icon set? Your like & comment are highly appreciated 😉